Welcome
EDM Advisors offers advice and brokerage for classical and alternative real estate financing. We provide tailored solutions to our three target groups:
Company Vision
"OUR VISION IS THE SEAMLESS CONNECTION BETWEEN PROJECTS AND CAPITAL"
That is why we keep rates competitive and ensure the affordability of our service and network to small and medium clients. We furthermore promote the open access to business specific know-how through academic teaching as well as the knowledge section within this website.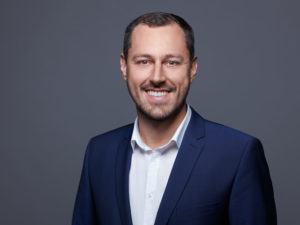 SVEN BAATZ
Executive Partner
Master of Finance (Cass Business School, London)
Lecturer for Real Estate Finance (BBW Hochschule)
Certified Investment Specialist (IHK)
Certified Real Estate Financing Specialist (IHK)
After successfully graduating as a Master of Finance from Cass Business School in London, Sven started his career as an analyst within the Valuation & Advisory Team of Cushman & Wakefield in Frankfurt. He left the company in 2015 to join the finance department of HGHI Holding in Berlin, where he was responsible for the acquisition and administration of senior and mezzanine financing of large-scale commercial real estate projects. He gave up this position to take over leadership of the real estate department of iFunded, a digital investment platform, where he raised and structured senior and mezzanine capital for its clients. In December 2018, Sven founded EDM Advisors with his ex-colleague Magnus Keller. Since 2019, he is furthermore lecturer for real estate finance at BBW Hochschule Berlin. Sven has been awarded the title of certified specialist in the fields of real estate finance and investment by the Chamber of Industry and Commerce (IHK).
References
The EDM Advisors team has contributed to the following projects:
Loan management and bank reporting
Retail
Berlin
> 400 Mio. €
Shopping center development
Project loan management and renegotiation
Retail
Berlin
> 100 Mio. €
Conversion of an office building
Refinancing
Office
Berlin
> 100 Mio. €
Revitalisation of a shopping center
Acquisition and negotiation of Project financing
Retail
Berlin
> 100 Mio. €
Shopping center development
Acquisition of mezzanine financing
Retail
Berlin
> 20 Mio. €
Revitalisation of a retail park
Acquisition and negotiation of project financing
Retail
Berlin
> 25 Mio. €
Acquisition and revitalisation of a mixed use property
Acquisition of project financing
Residential and Retai
Berlin
> 45 Mio. €
Shopping center development
Acquisition of project financing
Retail
Berlin
> 150 Mio €
Acquisition of project financing
Residential
Berlin
25 Mio. €
Refinancing
Medical center
Berlin
30 Mio. €
Refinancing
Retail
Berlin
25 Mio. €
Leisure property development
Acquisition of project financing
Leisure property
Mecklenburg-Western Pomerania
>40 Mio. €
Acquisition financing
Retail
Berlin
> 100 Mio. €
Revitalisation of an apartment building
Equity refinancing through bond placement
Residential
Berlin
10 Mio. €
Bond placement for growth financing
Retail
Germany
20 Mio. €
Subdivision of an apartment building
Structuring of mezzanine financing
Residential
Berlin
< 1 Mio. €
Subdivision of an apartment building
Structuring of mezzanine financing
Residential
Berlin
< 2 Mio. €
Subdivision of an apartment building
Structuring of mezzanine financing
Residential
Berlin
< 1 Mio. €
Structuring of a portfolio junior loan
Mixed-use portfolio
Thuringia
< 1 Mio. €
Refinancing
Retail
North Rhine-Westphalia
> 40 Mio. €
Student housing development
Acquisition of project financing
Residential
Bavaria
> 25 Mio. €
Student housing development
Acquisition of project financing
Residential
Hessia
> 40 Mio. €
Revitalisation of a hospitality property
Acquisition and structuring of a junior loan
Hospitality
Baden-Württemberg
< 1 Mio. €
Apartment building development
Structuring of mezzanine financing
Residential
Saxony
< 1 Mio. €